Brassfield Drive, Oct. 2011
The Hooves and Wheels Driving Club hosted a ride and drive on Sunday, October 23rd at the Brassfield Winery in Clearlake Oaks. We had three hitches and nine riders. The hitches, all of Upper Lake, were a salt and pepper team of Percherons put to a spring wagon; a pony-hackney cross put to a marathon cart; and a BLM mustang put to a gig. Our riders were well mounted on various breeds from Arabs to Percherons and more, a terrific selection.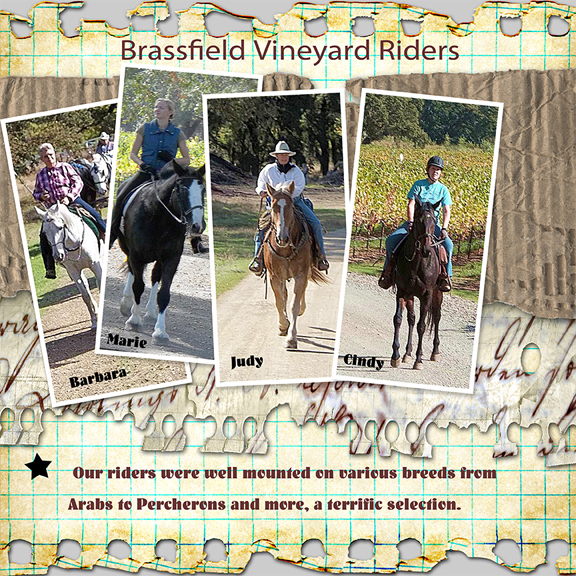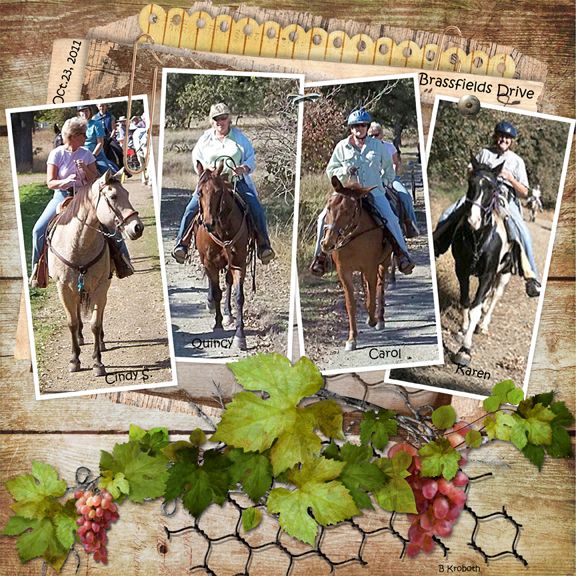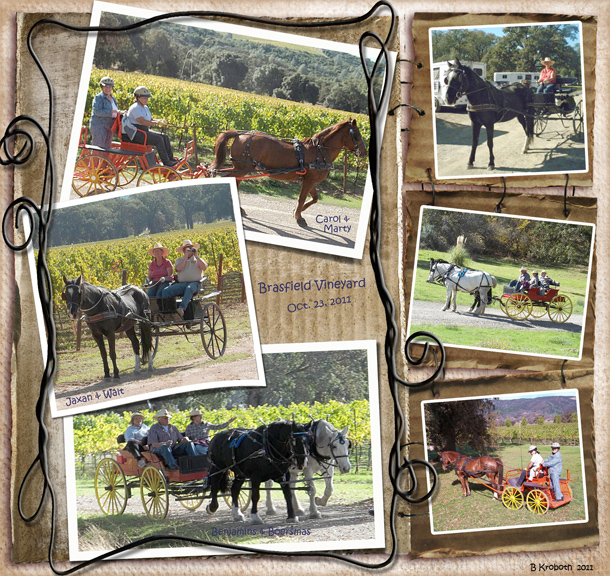 The three hour drive took us around and through the many beautiful vineyards with views of the surrounding mountains with the winery in the background.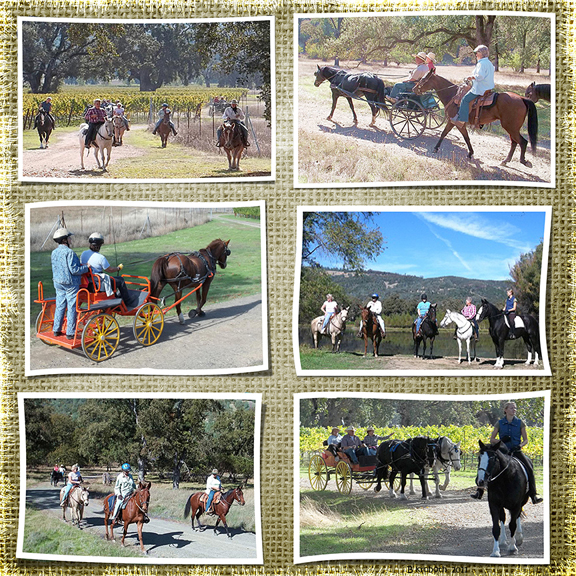 Our drive circled around and ended going by a large, beautiful natural pond being enjoyed by flocks of geese that gave us a great sight as they took flight above us.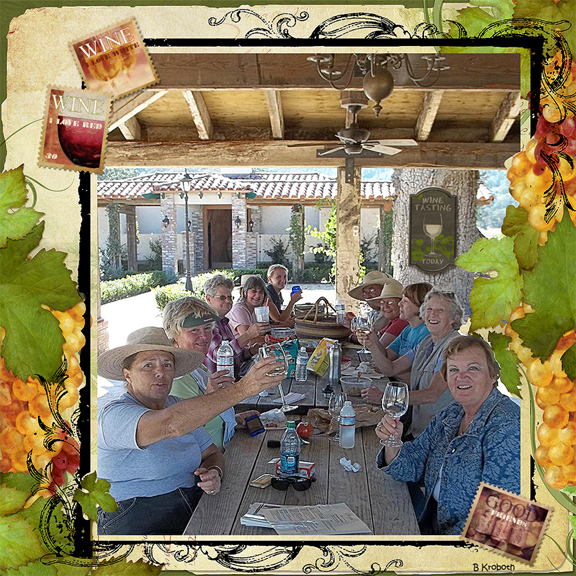 We concluded the day with a picnic lunch on site and wine tasting from the tasting room. Terrific day with terrific company!!
Our hostess, Judy Wilson, gave us history on the construction of the winery which is largely recycled building materials from the Bay Area.

By Jaxan

Pictures by Barbara K.